C'est le rituel de fin d'année, tout le monde décerne ses petites récompenses. Alors moi aussi, y'a pas de raison. Bien sûr,  je suis loin d'avoir joué à tout ce qui est sorti. L'idée est simplement de mettre un coup de projecteur sur des jeux qui m'ont marqué en cette année 2012, pour une raison ou pour une autre !
It is the end of year ritual, everybody give away its rewards. Me too,why not after all. Of course, I am far from having played everything out. The idea is just to put a spotlight on games that stand out in this year 2012, for one reason or another!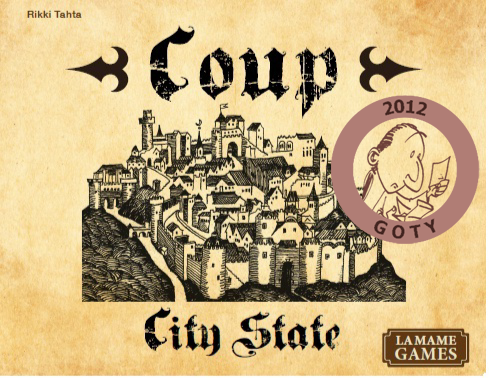 Très bonne surprise lors du salon d'Essen, Coup est à mon avis le meilleur représentant du courant « game design minimaliste » qui s'est distingué cette année avec d'autres titres comme Love Letter, R ou même Shadows over Camelot, the card game. Nouvel auteur, nouvel éditeur, un look qui laisse un peu à désirer mais que cela ne tienne, Coup propose de grands moments de jeu avec seulement 15 cartes et une poignée de pièces en plastique bon marché.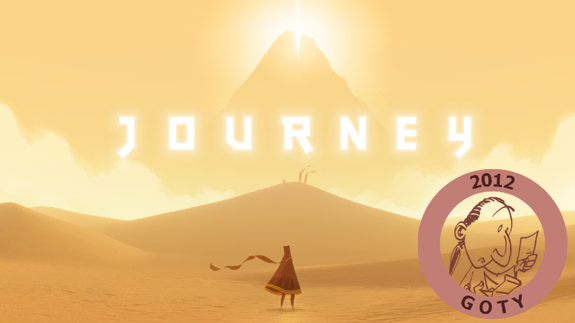 Choix facile du côté jeu vidéo, Journey ce fut une énorme baffe. Une expérience ludique puissante. Une oeuvre majeure. Un jeu à vivre, un point c'est tout !
Petite mention spéciale au remake HD de Ôkami, un superbe boulot qui m'a permet de rejouer à l'un de mes chouchous de la génération PS2…
Journey sur le site de son éditeur, That Game Company